These reviews were done on the prototype of Dragon Racer in 2014, they do not represent the exact final rules or production quality of the game, but they do give you a good idea of gameplay.
A quick video that explains how to play Dragon Racer.
A more detailed rules rundown by Ryan Metzler.
This preview goes into more depth and runs you through a full two player game.
Father Geek Game Review
Dragon Racer received the Father Geek seal of approval, being fully endorsed by separate gaming groups of children, parents, casual gamers, gaming elitists, and non-gamers!
"This is a challenging game, but plays casually. There is no such thing as a bad hand and it's up to the players to do something with it. No luck here. Only skill. Games like this always entertain me and they certainly entertained others." - Father Geek
"Neat ideas in this game. Some I've seen before and some are brand new. I like that. I also like how easy the game plays out. Very smooth. Yeah, this is a good game." - Gamer Geek
http://fathergeek.com/dragon-racer_prepub/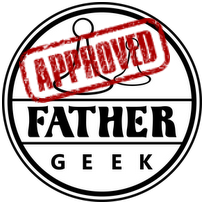 Board Game Quest Written Review
"Dragon Racer is a quick and enjoyable card game for all ages and levels of gamers. Easy mechanics and straightforward rules provide an engaging experience for a game that can hit your table in short order." - Board Game Quest
http://www.boardgamequest.com/dragon-racer-preview/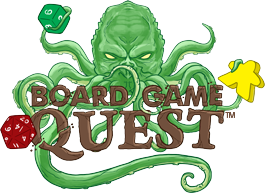 First Place Ranking on the Kickstarter Badger
[5/5] "Great game. The theme is popular, the mechanics are popular, and both work well here. There's a lot of Seven Wonders in this game, what with card drafting and building up your empire/dragons. I love it." - Daniel Zayas
http://meeplemechanic.com/kickstarter-badger/top-10-games-november-23-2014/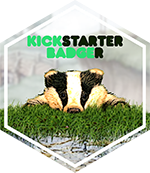 Whiskey Boardgames Written Review
"The more time we spent with out print-at-home prototype, the more apparent it became that there is quite a surprising amount of strategic depth hidden behind the colourful world of dragon racing." - Stephen Heller
http://whiskeyboardgames.com/2014/11/122/

Australian Tabletop Gaming Network Review
"One of the appeals of Dragon Racer is how easy it is to learn. I can imagine even those without much board game experience would be able to grasp the basic rules in one or two rounds. That is not to say the game is simple, as I noticed a fair bit of strategy involved." - Lin Htat
http://atgn.com.au/dragon-racer-preview/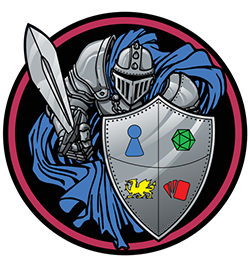 Other Media